NEW DELHI: It was a massacre in Adelaide. None of the Indian batsmen reached the double-digit mark in India's second innings and the team fell like a pack of cards.
India's inexplicable batting collapse saw them being dismissed for 36 in their second innings – their lowest Test innings total of all time.
That despite the fact that India held the upper hand after taking a 53-run first innings lead.
Australia promptly recorded a convincing eight-wicket victory to go 1-0 up in the four-match series.
Former England spinner Monty Panesar feels India should think of the Adelaide Test as a bad dream and go into the second Test, the Boxing Day Test, in Melbourne looking to make a 'new start'.
"It (Adelaide Test) is one of those matches when nothing worked as per your plans. The pink-ball Test is the toughest of all. India shouldn't take this so harshly on themselves. They should accept the defeat and move on to the second Test. The worrying factor is that when you lose so badly, how do you make a comeback from it? That's the challenge," Panesar told Timesofindia.com in an exclusive interview.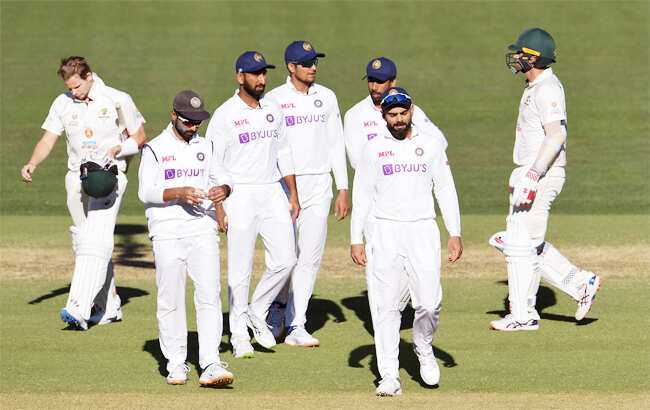 "The captain will be Ajinkya Rahane now. He should inject confidence in the team and tell them not to worry. This is the time when the coaching staff, especially Ravi Shastri, should come forward and say 'guys, forget whatever happened, take some rest and let's start afresh'. Let's take this Adelaide Test as a one-off Test or warm-up match and forget the result. That's the mindset they should have right now before going ahead in the Test series," Panesar, who played 50 Tests and 26 ODIs for England further said.
India, after electing to bat first, posted 244 on the scoreboard and then bowled out Australia for 191. India had a healthy 53-run first innings lead but were then demolished for a paltry 36 runs by Josh Hazlewood and Pat Cummins.
"If this was in India, then the scenes (in India) would have been different. Thankfully, the result happened overseas," Panesar said.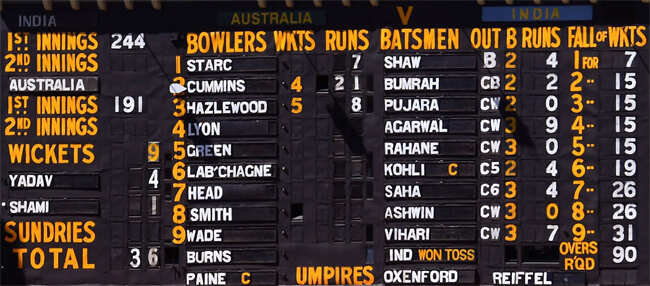 India, the defending Border Gavaskar Trophy champions, are trailing 0-1 in the four-match series and will now face Australia in the Boxing Day Test (starting December 26) at the Melbourne Cricket Ground.
"The second Test will be played with the red ball. The red ball doesn't move much in comparison to the pink ball. They have three more Tests to play and things might go in India's favour. But, it will all depend on the team's confidence and mindset," Panesar signed off.